IO-Power IOP-SELP-1P10KA-X
[Dedicated to Lightning Area]
Ethernet Lightning Protection and Surge Protector
IO-Power IOP-SELP-1P10KA-X is a Dedicated to Lightning Area -designed RJ-45 Ethernet lightning protection and surge protector.
The use of simple line to the physical characteristics of the protection of the design, with Port to Port plug the use of no directional cable inserted into the installation, the use of very simple and convenient.
Protector using the standard grade electronic components, for each of the network line 10KA (10,000 Amp) lightning protection and surge shock protection. All the protective components and components, etc., are used to withstand -40℃~ +80℃ harsh environmental use standards; based on customer use of environmental needs, to provide outdoor waterproof and box-type resistance to high and low temperature and plastic light and durable Type and other three kinds of institutional characteristics of the product, so that users have more choices.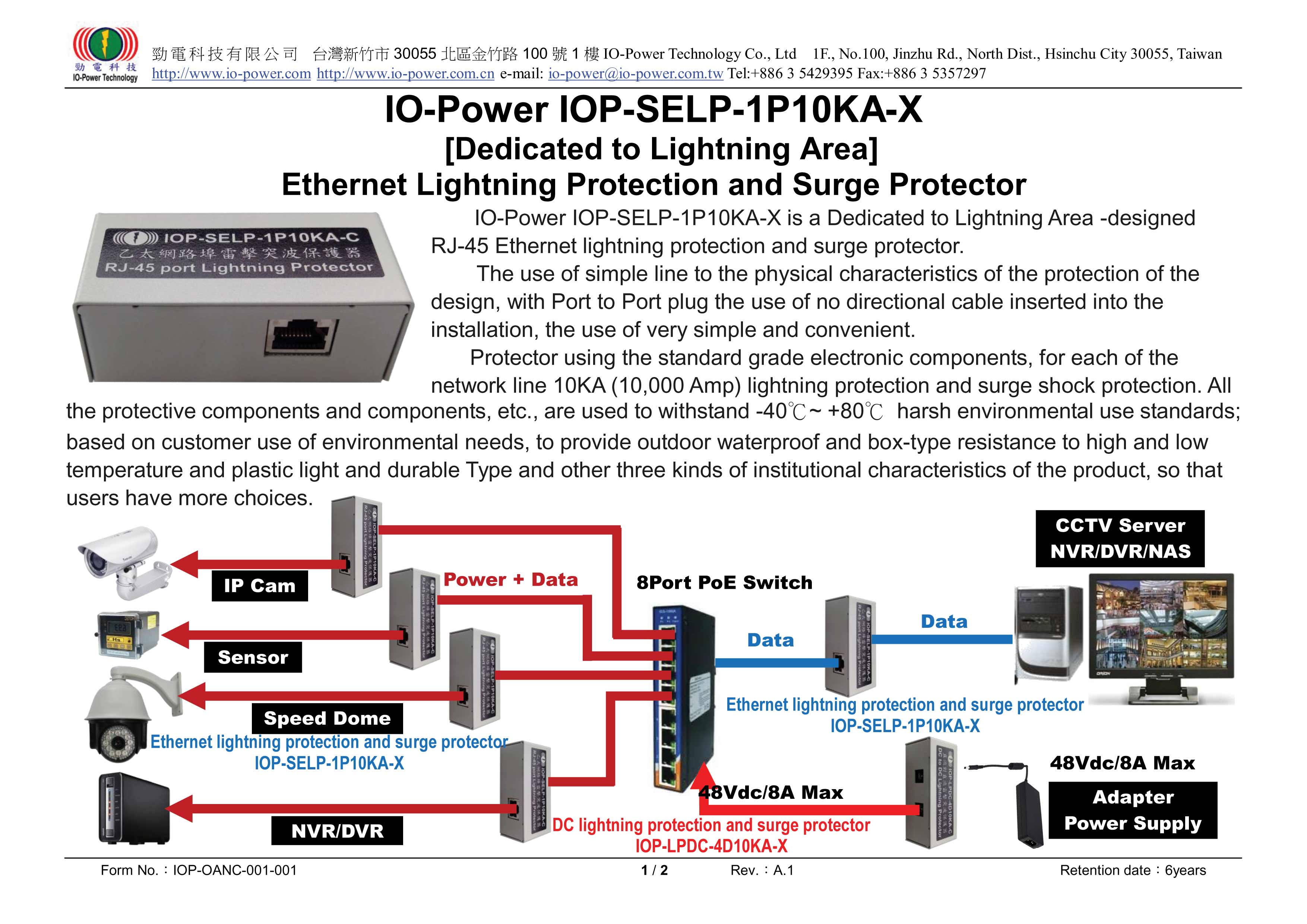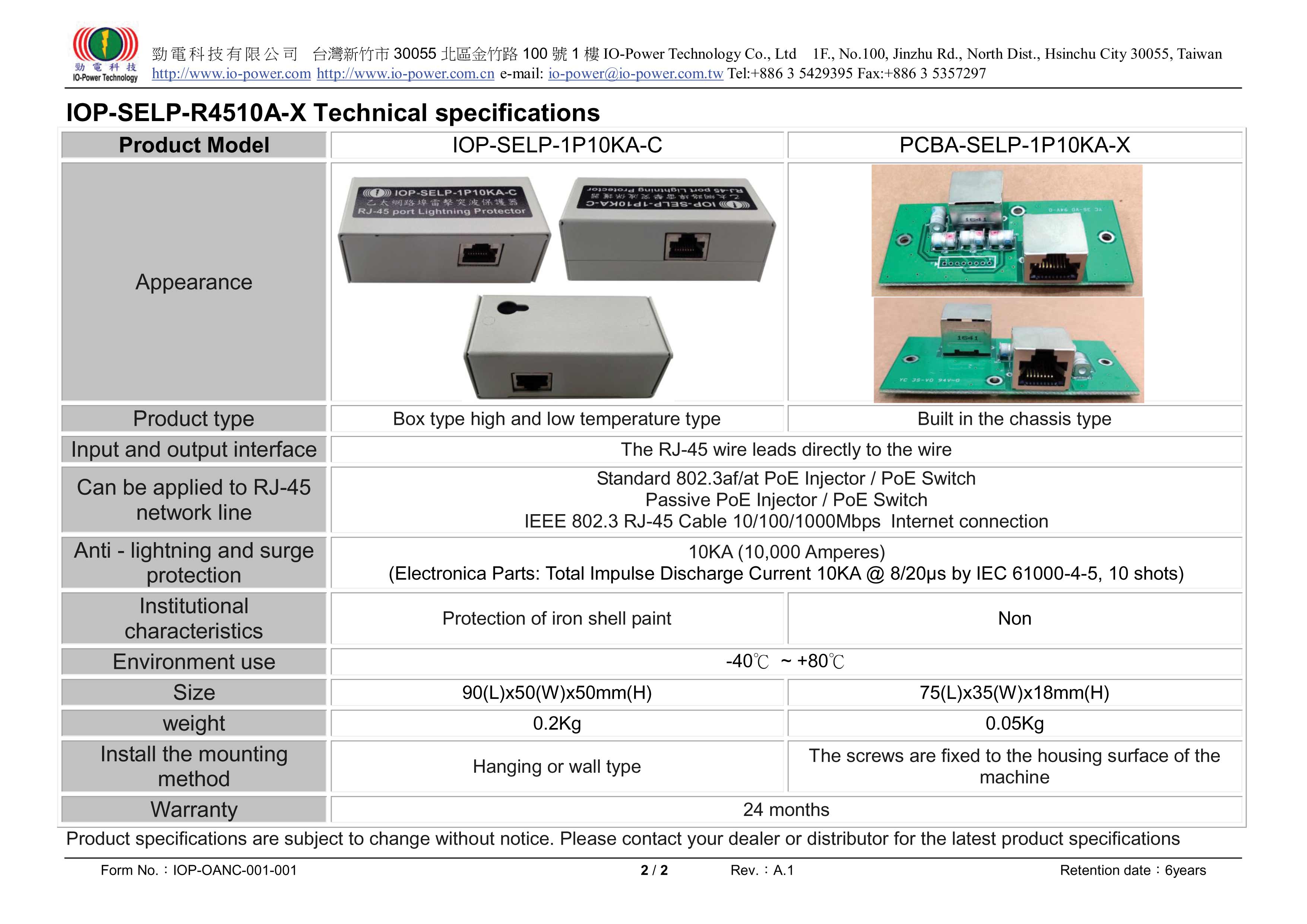 Download Product Data Sheet : IO-Power - IOP-SELP-1P10KA-X Data Sheet 2018 EV1.0
-- 5G Last Mile Solution --
(DC Power Supply / Ethernet Protection Against Lightning Surges)