Outdoors 3G/4G wireless cloud surveillance & temporary mobile surveillance system
『Real Outdoor Waterproof, Resistant to High Temperature 70 ℃, Life Cycle more than 6 Years and Outdoor DC UPS Support Power Supply over 12Hrs - 130Hrs.』
Should for "Fire site emergency ", "Emergency accident temporary ", " Illegal to deliver garbage", " Forest stealing the timber ", "Temporary activities ", "Construction site ", " Marathon road race activity "...and so on, to do mobile video record and cloud real time monitoring.
Outdoor 3G/4G Wireless Cloud Surveillance System Demo
Dome Website: http://service.skywatch24.com/en/login
Account: io-power@io-power.com.tw
Password: 25081985
Integration Special Features:
n Cloud Network IR Camera
- Support 1.3 Mega Pixels network Camera and 20-meter infrared effect at night.
- Design of VPN network, simply enter your account number and password in advance online, without making any setting, you can make a cloud video monitoring and network real time monitor.
- If connected to the Internet network can perform remote control setting on a cloud.
- Site backups can used with NVR video recording, also can be used with NAS backend video management.
n The Cloud of Network Monitoring Platform Run Recording and Playback Features
- Only need connected to the Internet network, cloud platform will automatically perform the cloud video in real time.
- Only need connected to the Internet network, you can watch real-time video recording images from cloud platforms.
- Only need connected to the Internet network, you can remote control and playback video recording images from cloud platforms.
- The cloud record video type can select 7-day or 30-day cycle, covers the video replays and download access to your files.
n Outdoor 3G/4G Wireless Router
- 3G/4G wireless, mobility and wireless advantage does not subject to space restrictions, particularly suitable for monitoring emergency and temporary needs.
- 3G wireless bandwidth up to 2Mbps, 4G the wireless bandwidth up to 8~18Mbps, can handle single or multiple cameras transmission needs.
- 3G/4G wireless router transfers, only need 3G/4G SIM card is inserted, without making any setting can online transferred right away.
n Outdoor Long-term DC UPS Power Supply System
- Power supply system with IP66 outdoor environment with 70℃ heat-resistant normal operation of more than 6 years of service life.
- Support for 12 hrs ~ 130 hrs outdoor power supply system (or connect online backup DC UPS to place an unlimited number of days), (based on the 3G/4G wireless video monitoring system in the cloud power calculations)
- Use large power consumption DC UPS type can supports eight cameras working at same time and large current fast-charge available in a short time (2-10 hours) full battery.
n Magnet Match-Assembly Equipment and Easy Storage Tripod
- Portable mobility combined with the magnet change and free features such as adsorption of metal fixation, suitable for use in an emergency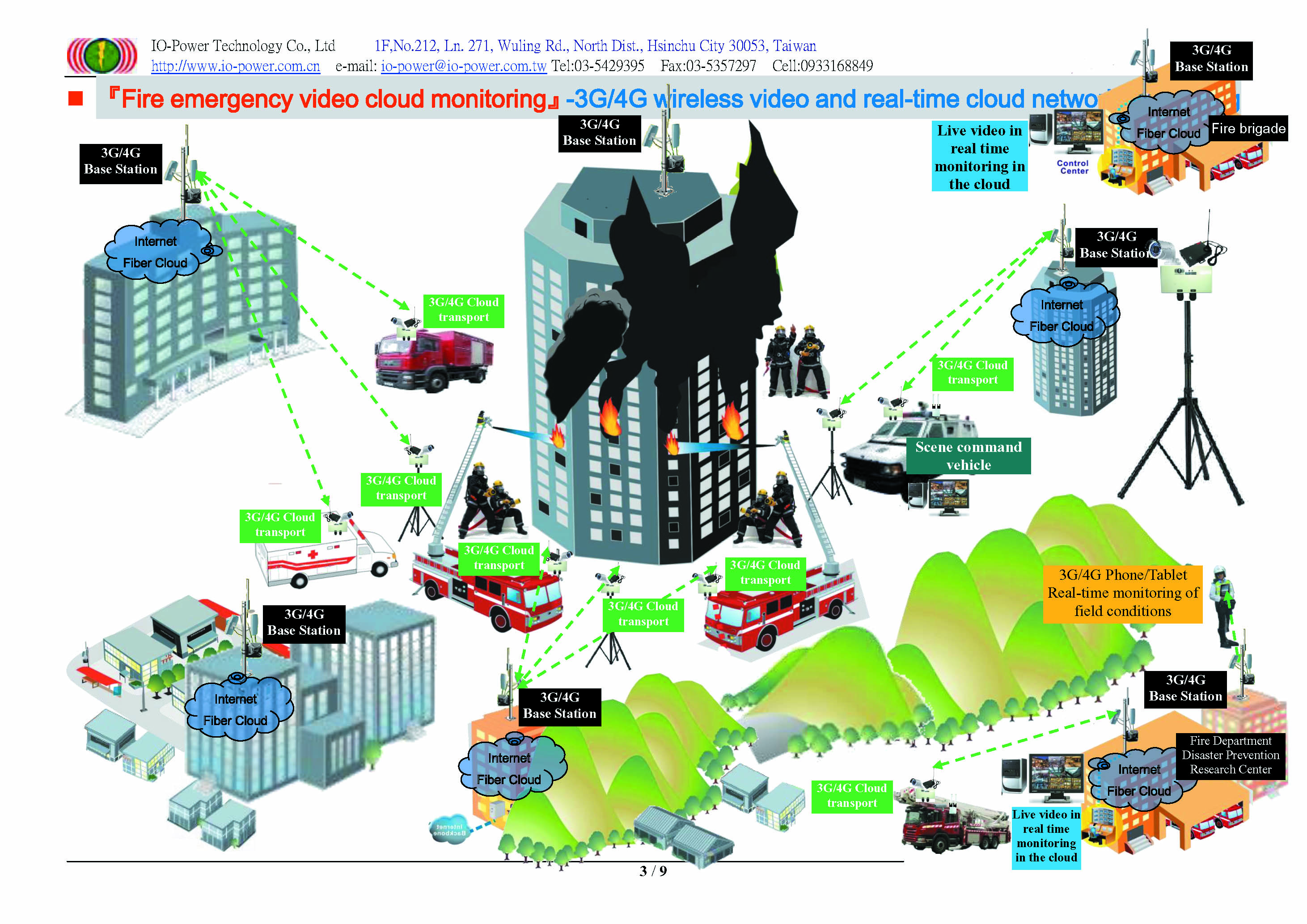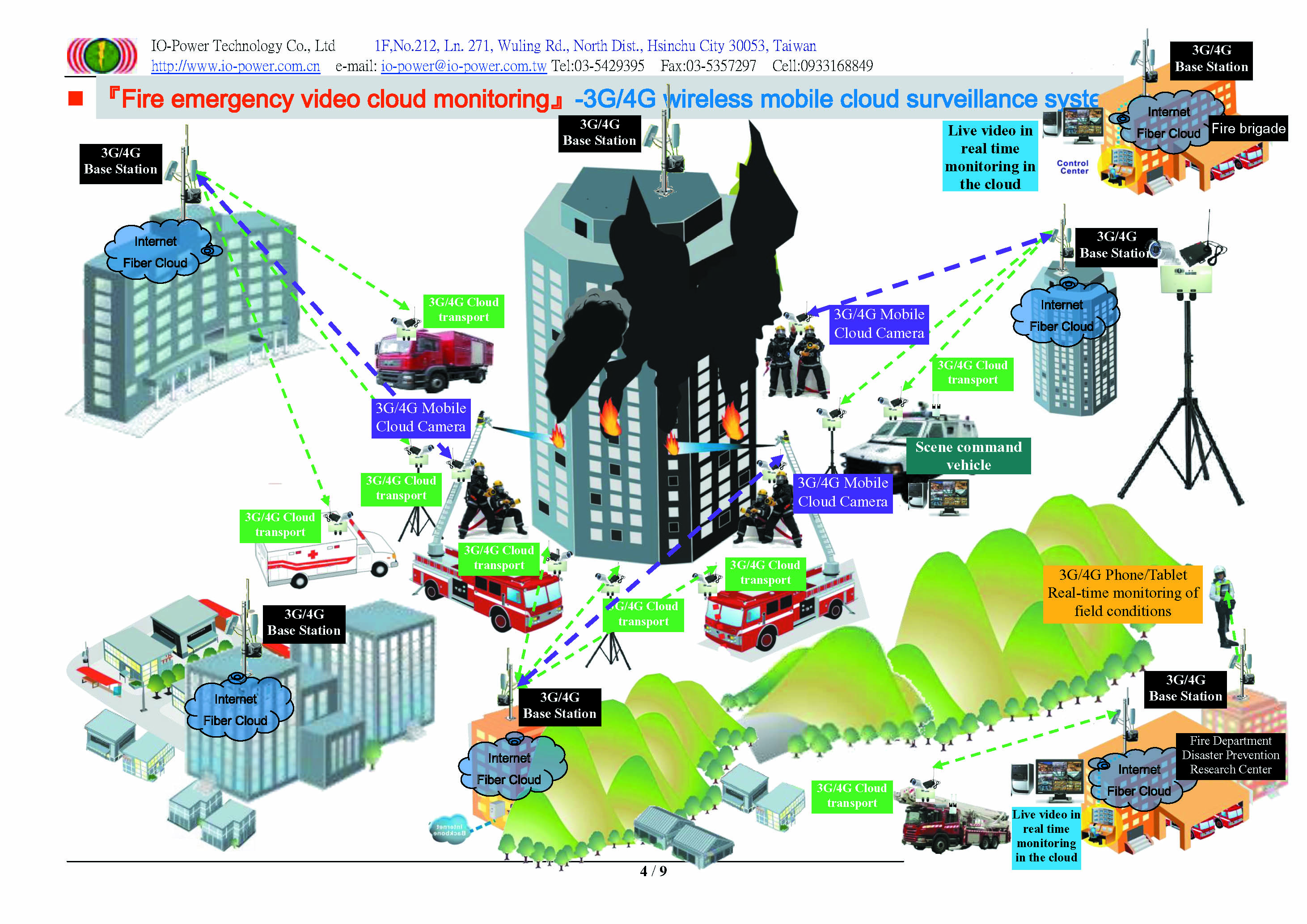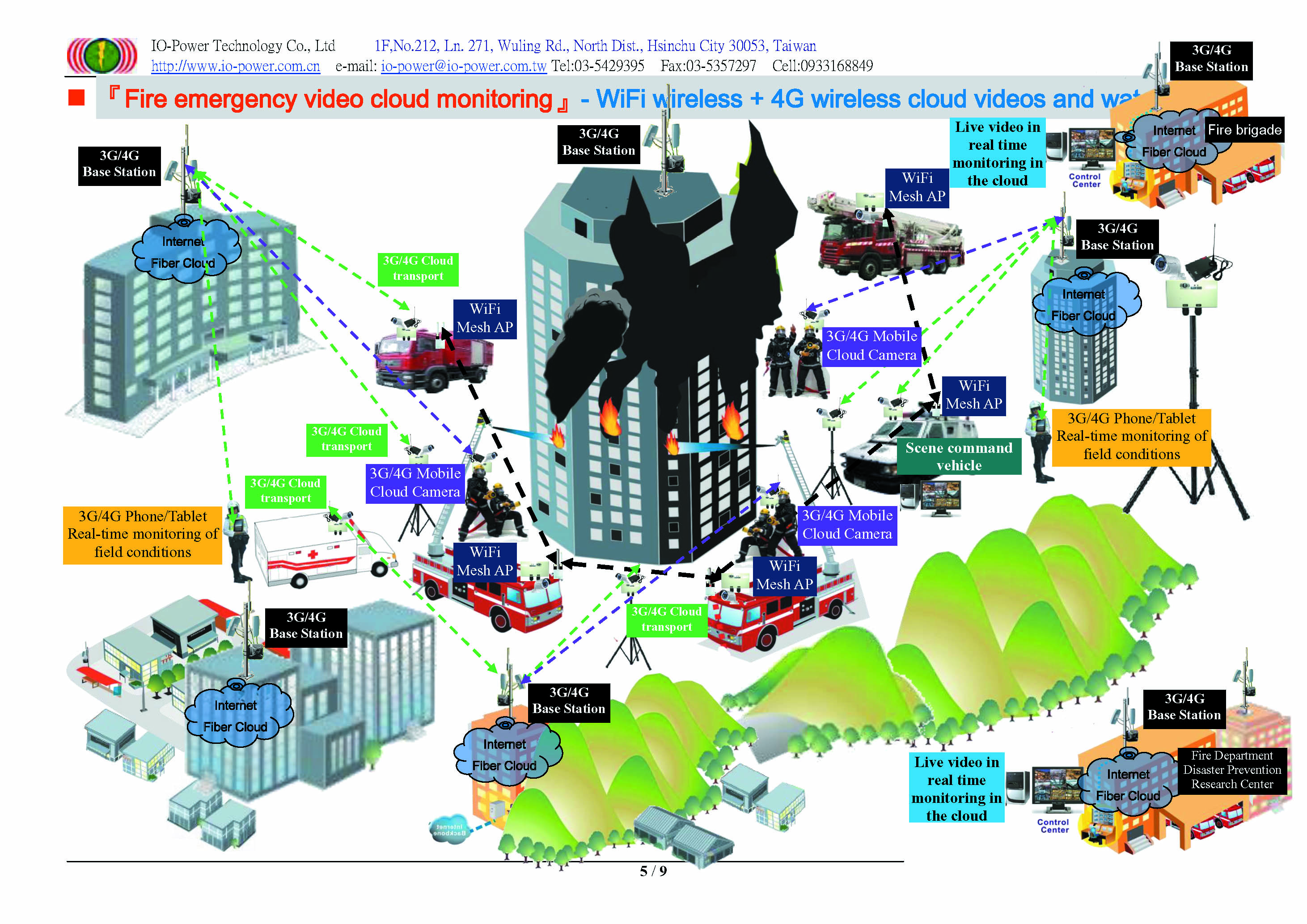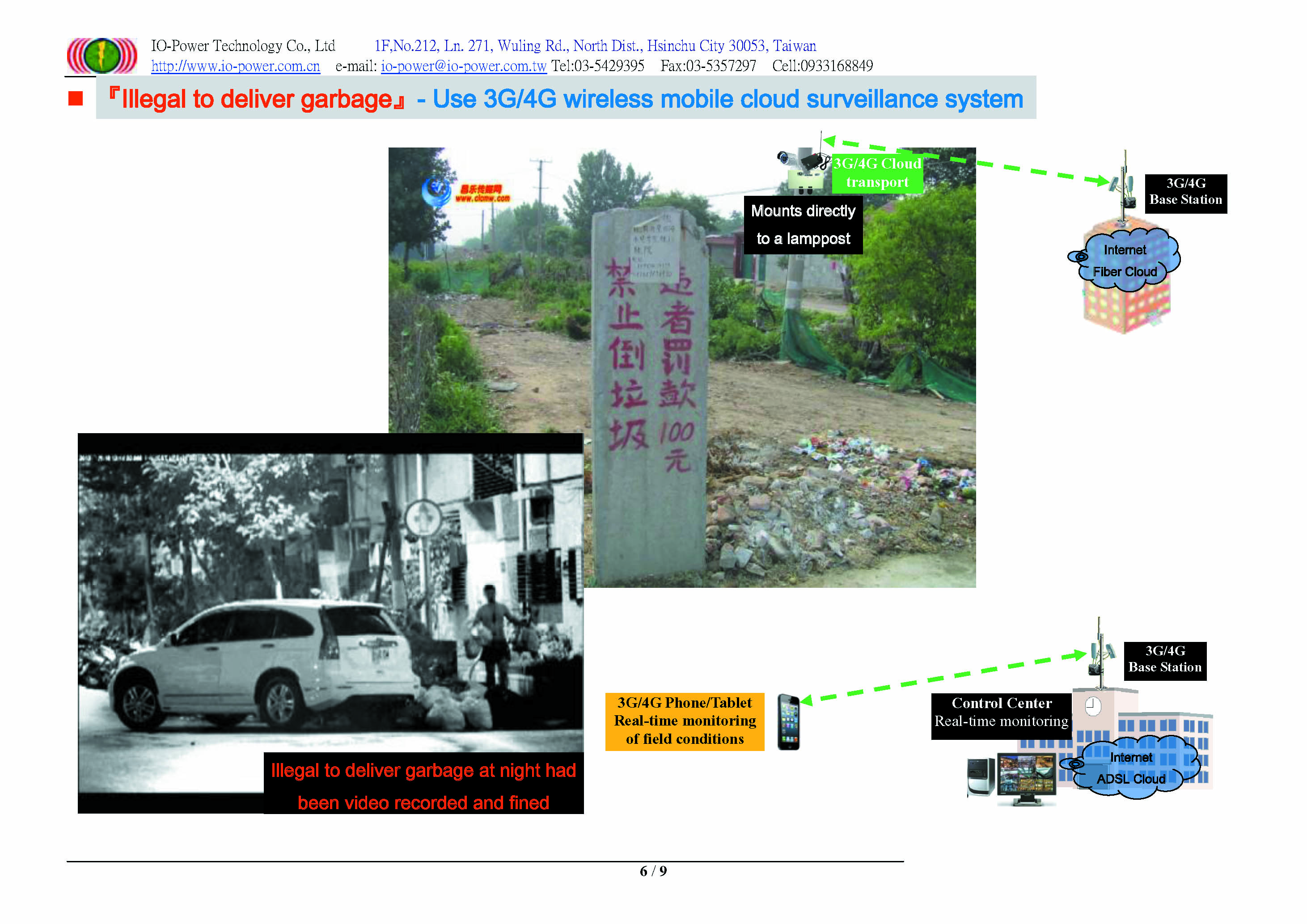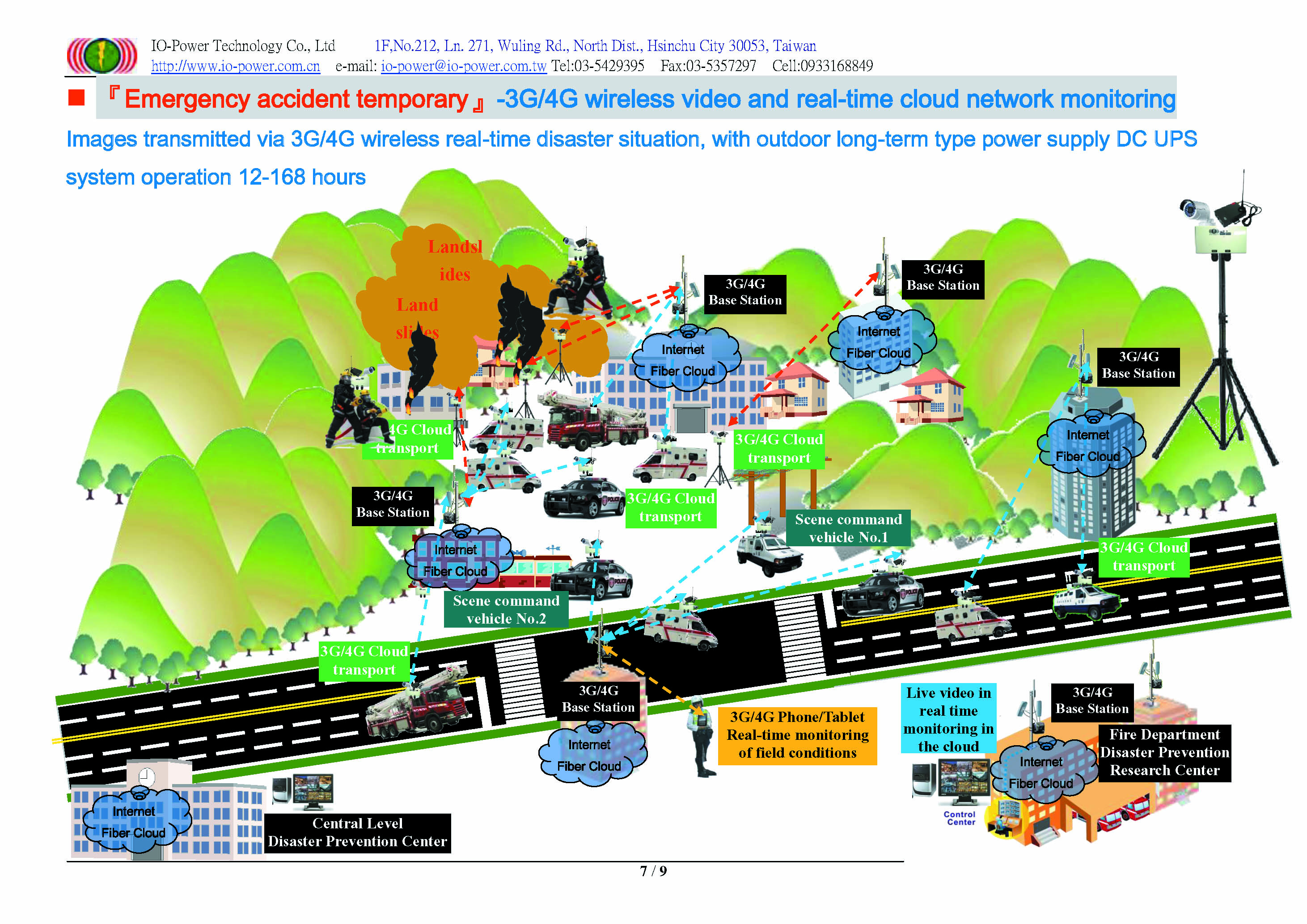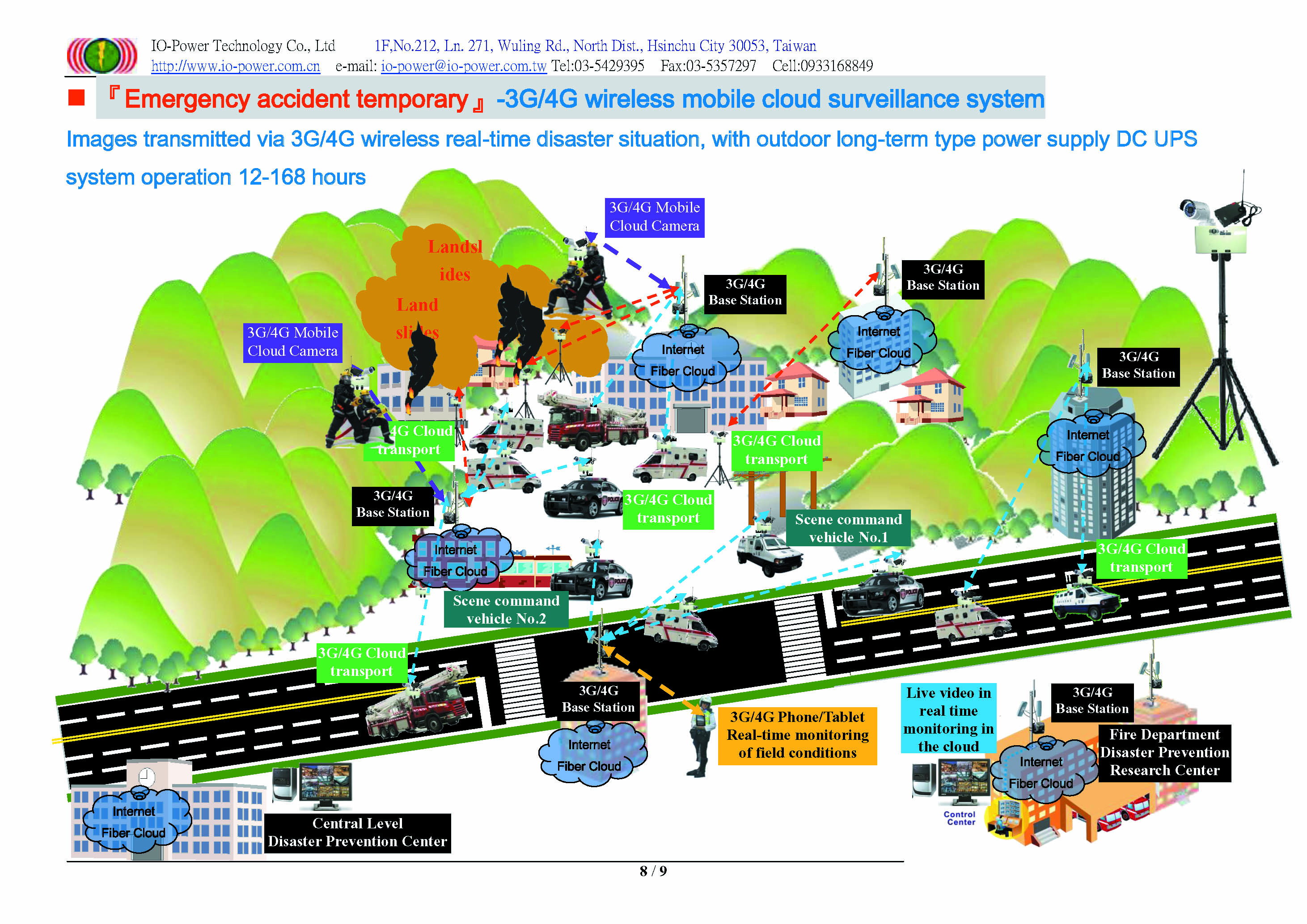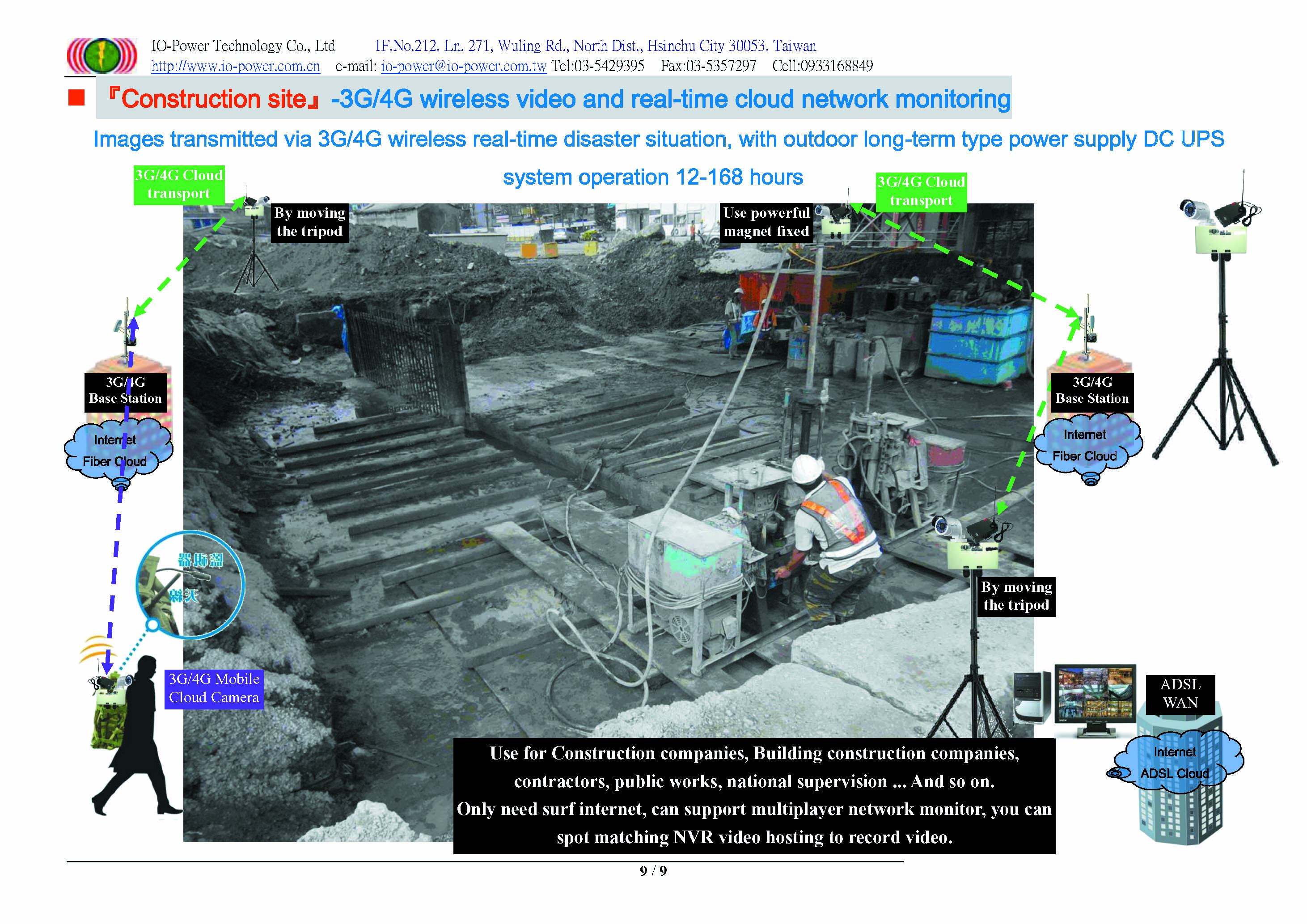 Customized solar 4G-LTE wireless mobile monitoring system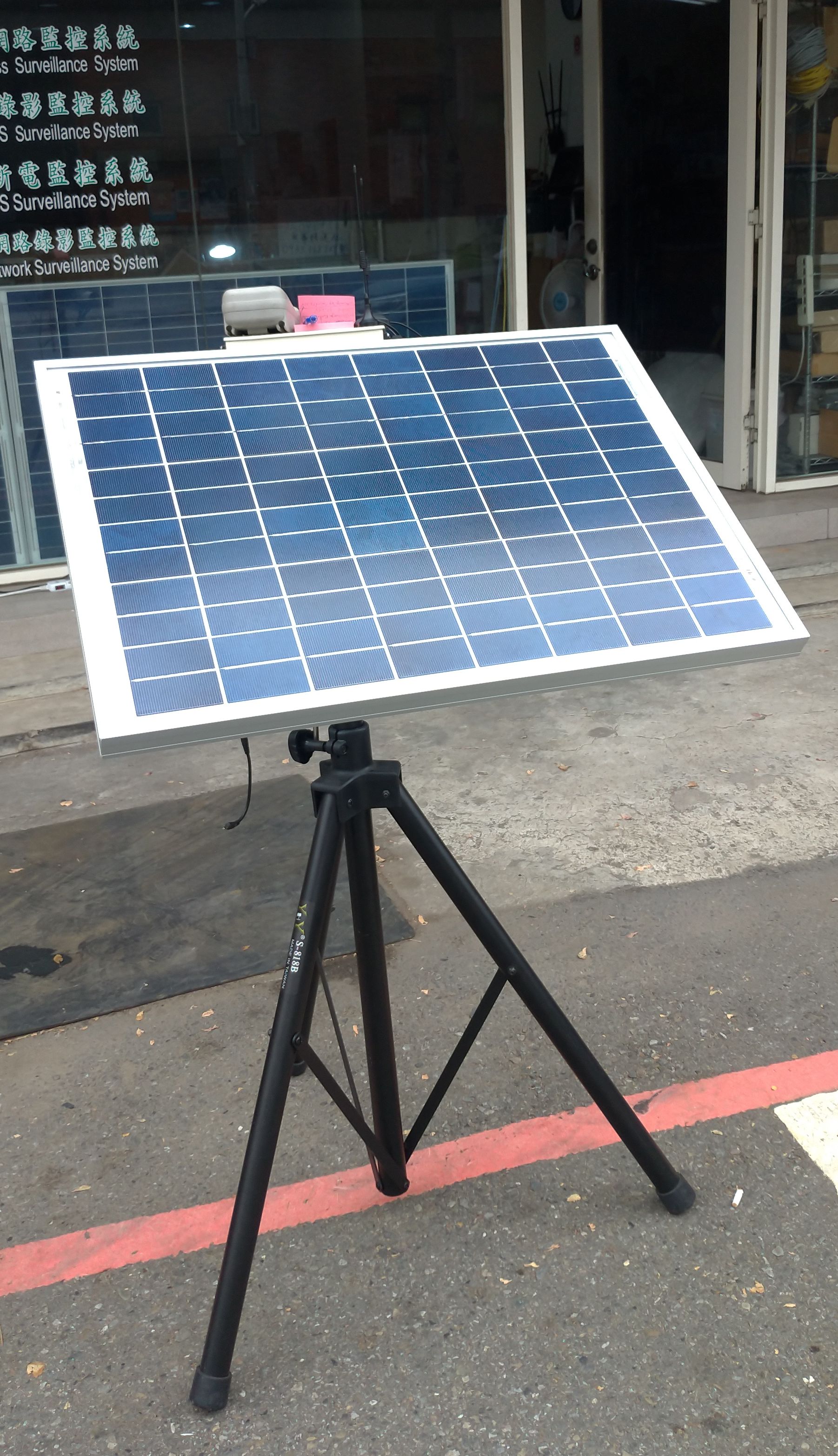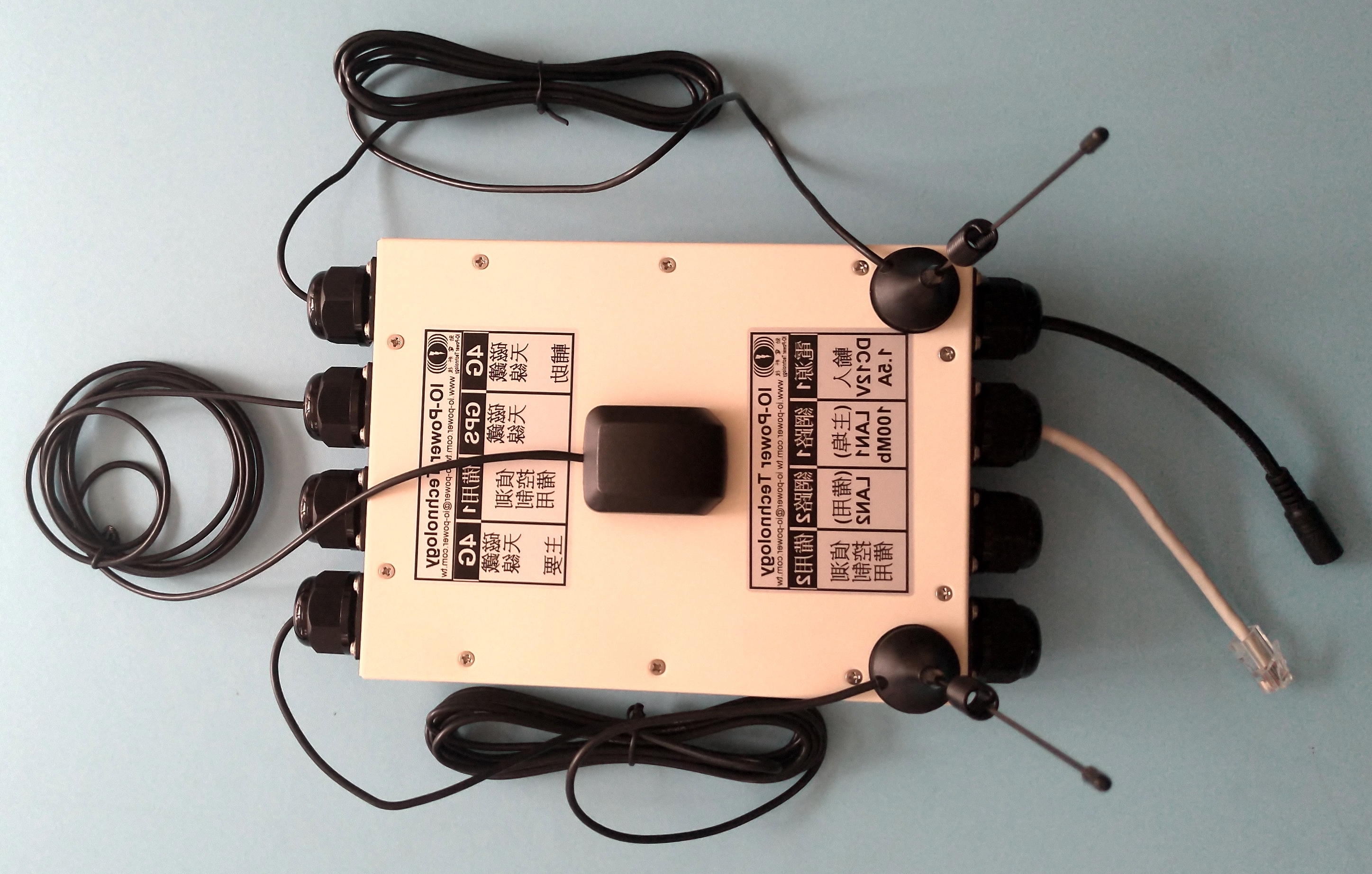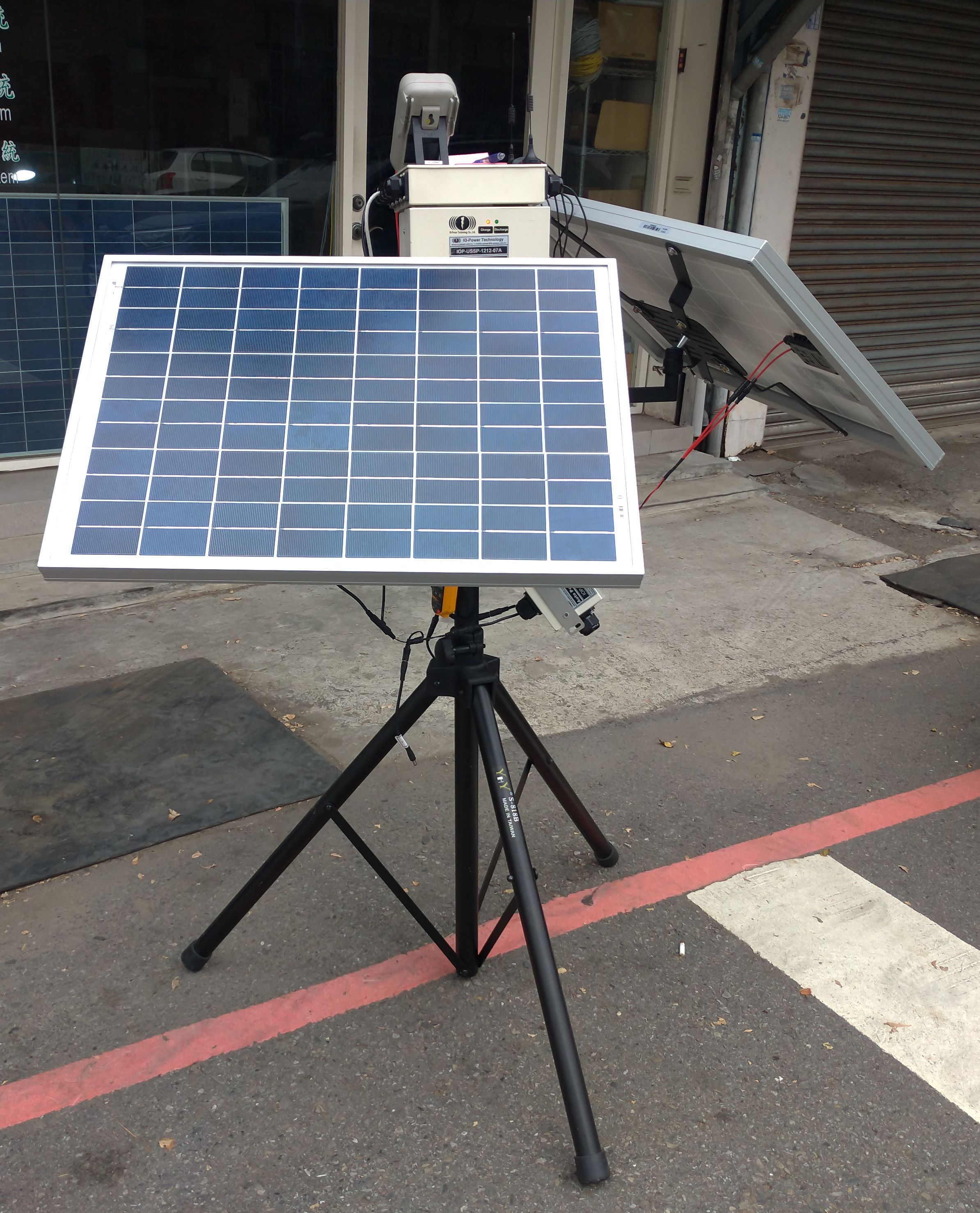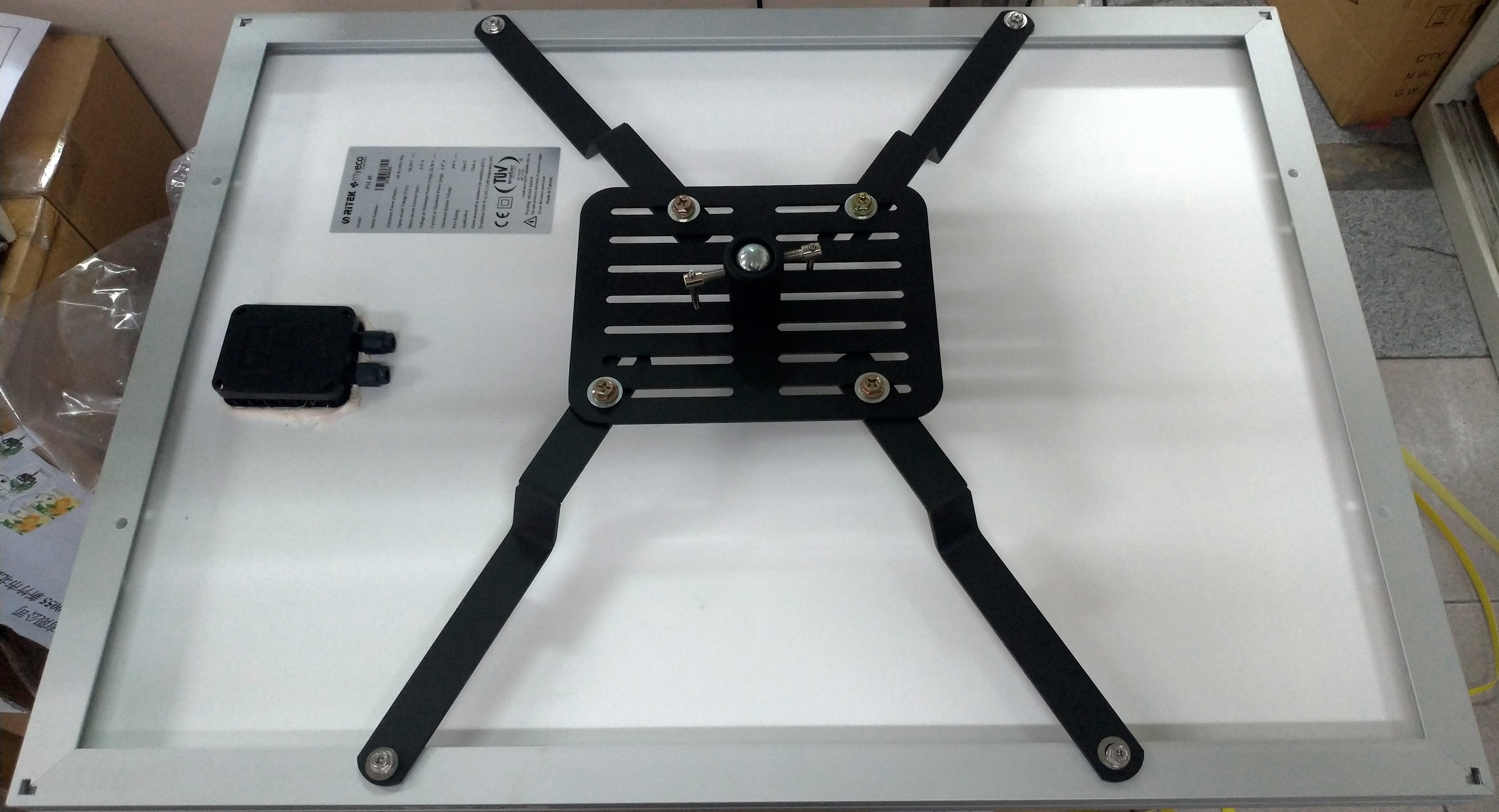 Please prepare the following information before consulting the system integration requirements design for customization:
1. Please provide "power consumption data of various equipment in the system"
(or matching transformer specifications)

2. Please provide the "data on the estimated installation location of the system"
(or data on the number of sunshine hours in the area)

3. Please estimate "the number of operating hours the system must cope with continuous cloudy and rainy days"
(or a response plan for cloudy and rainy days)

4. Please estimate "after the solar system is operating, if it is found that the pre-assessment plan is exceeded, is there a backup plan?"

5. Please evaluate "whether there are more energy-saving system equipment available"
(energy-saving equipment can save 30-60% of power consumption and cost)
Mobile solar 4G-LTE wireless cloud video surveillance system_12Ah_ EV1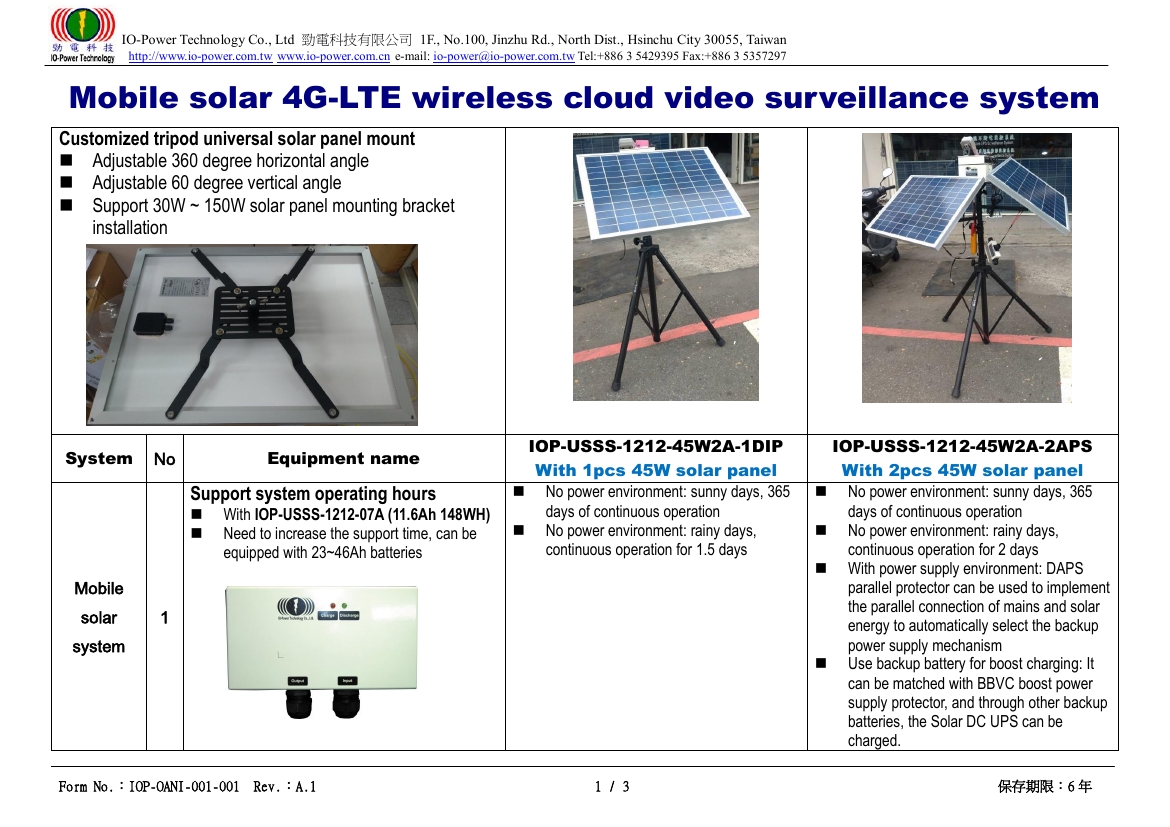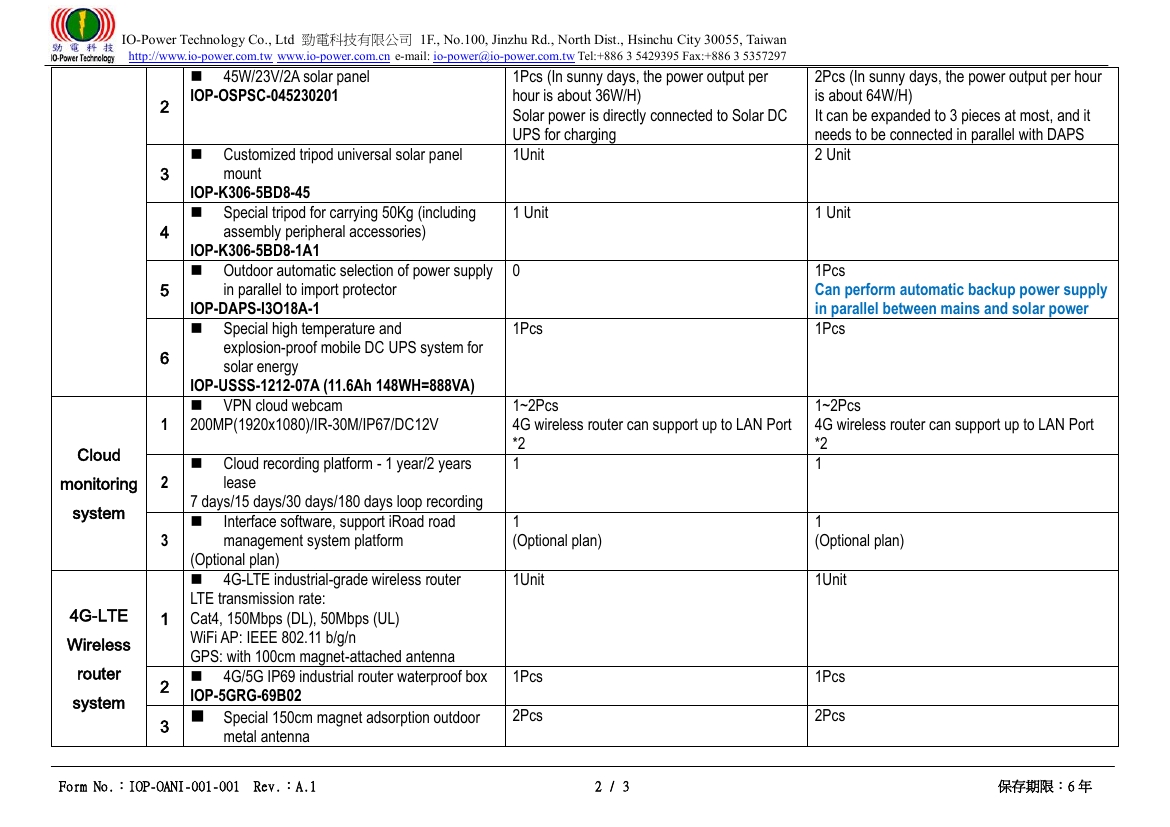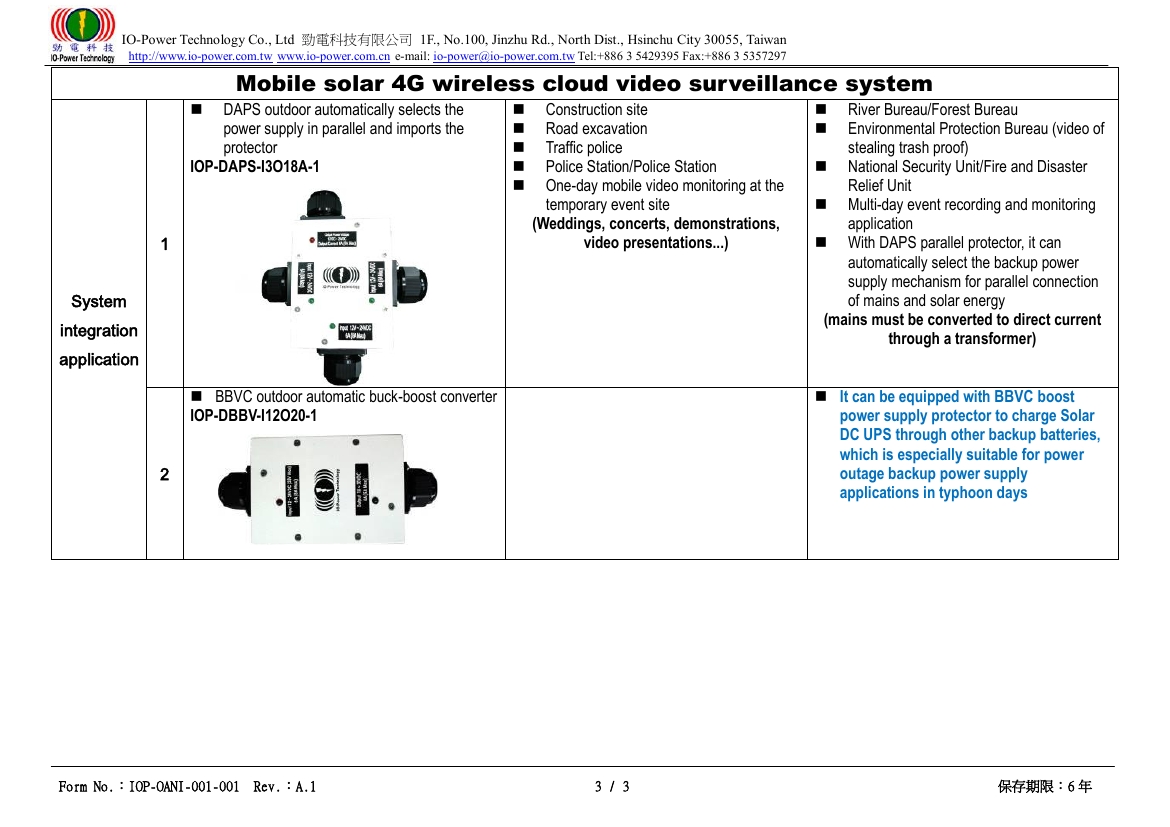 Mobile solar 4G-LTE wireless cloud video surveillance system_12Ah_ EV1