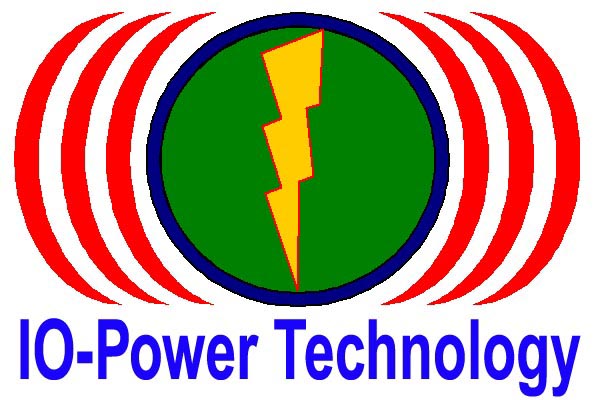 Congratulations!! IO-Power Technology gets I454017 invention patents.
Since 30/03/2011 IO-Power technology put forward [online interactive power control system] for invention patent and get Taiwan patent application number 100110906.
After 3 years of project review by patent examination personnel, finally culminated in the 21/09/2014 get I454017 certificate of patent for invention.
During patent: 2014/09/21 ~ 2031/03/29
Patents in total 16 items, patents cover –
[Enter charge], [output discharge], [parallel charging], [parallel discharge], [cascade PoE power input and power output], [characteristics of charge and discharge management], [remote control with the purpose to judge] ... And so on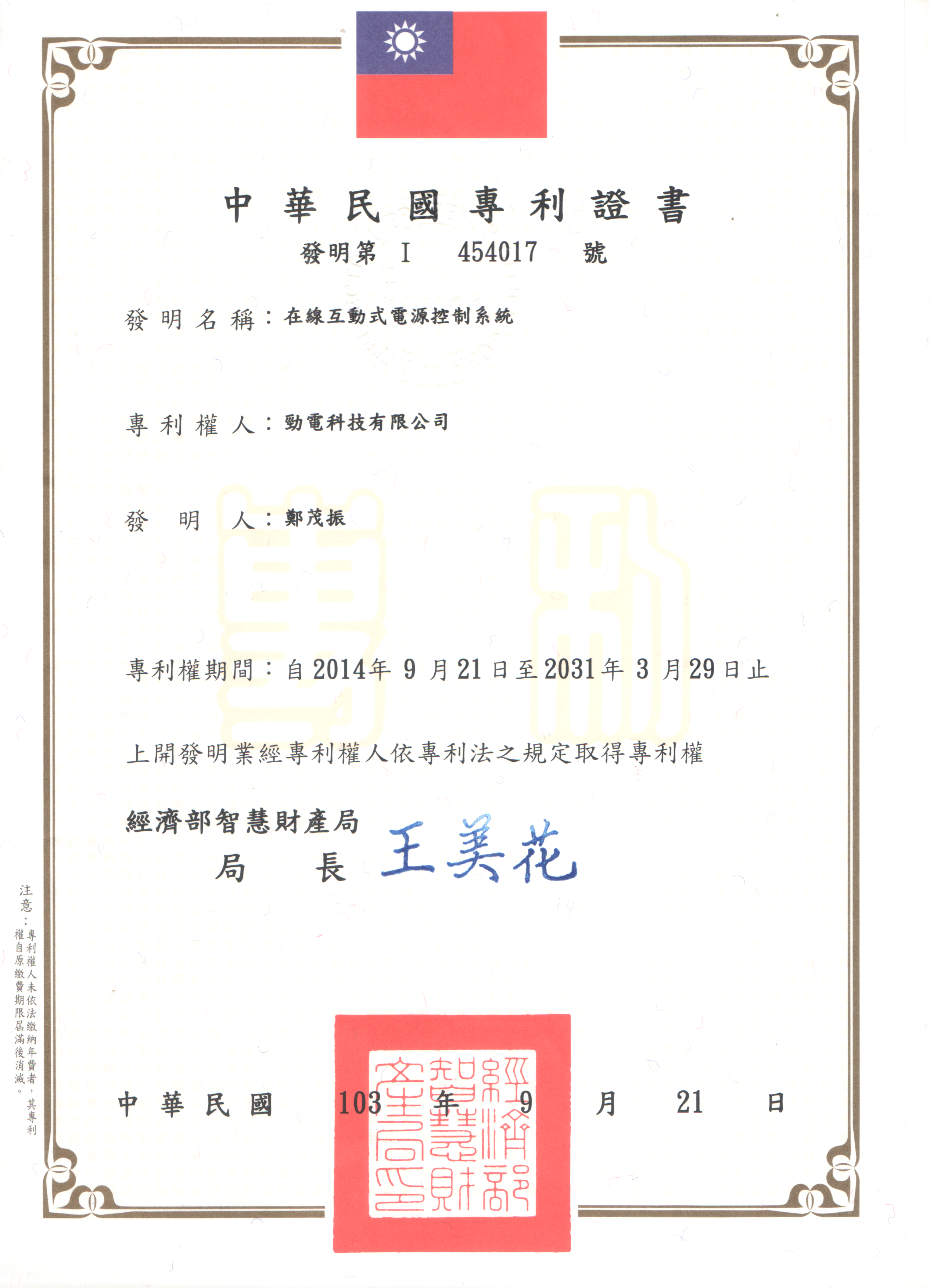 Contract Us
We have three R&D Teams to cooperation and development new specification for customer design, if you have special requirement, you can contact us for ODM or OEM.
If you have any question for product or service information, please contract us.
Contract Sales : Jacky Cheng
E-mail : io-power@io-power.com.tw
Address : 1F, No.100, Jinzhu Rd., North Dist., Hsinchu City 30055, Taiwan
Tel : +886 3 5429395 ext : 11 Fax : +886 3 5357297 VAT number:25081985
Websites : http://www.io-power.com.tw http://www.io-power.com http://www.io-power.com.cn
Skype : jmj10101 Msn : jmj10101@hotmail.com QQ : 858199179 Alibaba : u2g13jmj
Bank Details : (USD Account)
Company Account Name: IO-POWER TECHNOLOGY CO., LTD.
Account No: 040-08-010722-8
Beneficiary Bank: Cathay United Bank, Hsinchu Branch
Swift Address: UWCBTWTP 040
Branch Address: No.307 Pei Da Road, Hsin Chu City 300, Taiwan
銀行資料:(台幣帳戶)
銀行戶名: 勁電科技有限公司
銀行帳號

:

040-03-500057-9
銀行名稱:國泰世華銀行 新竹分行
銀行國際代號:UWCBTWTP 040
分行地址:300新竹市北大路307號

IO-Power Technology Google Map